60-Minute Custom Massage Session
$6995
First-time guest only.
Sessions include time for dressing & consultation.
<! -- BOOK NOW BUTTON CODE -->

more reviews…
Center Hours
Monday: 10:00 am – 9:00 pm
Tuesday: 10:00 am – 9:00 pm
Wednesday: 10:00 am – 9:00 pm
Thursday: 10:00 am – 9:00 pm
Friday: 10:00 am – 9:00 pm
Saturday: 10:00 am – 7:00 pm
Sunday: 10:00 am – 6:00 pm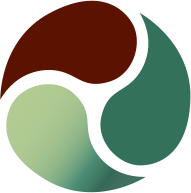 At LaVida Massage of Ballantyne we are pleased to offer professional services and constantly strive to provide our guests with a beneficial experience. We work with state-licensed Massage Therapists who specialize in the use of a variety of techniques.  All of our Massage Therapists and Estheticians are dedicated to customizing each massage or skincare session in order to provide the best possible treatment for every guest.